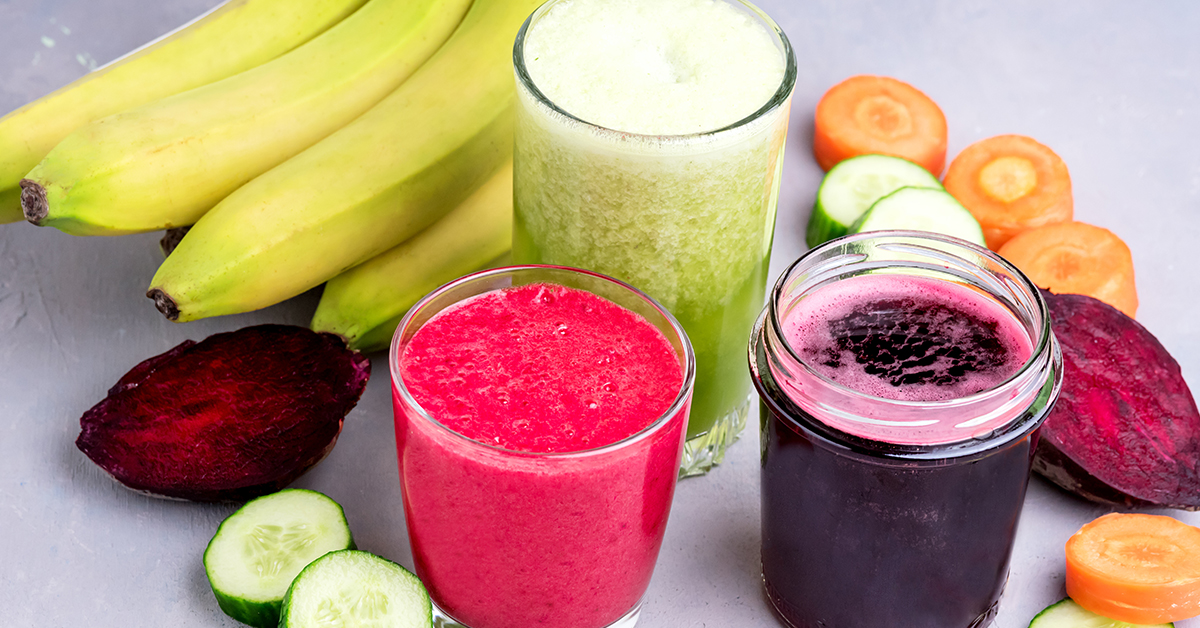 It is never a bad time to start detoxifying your body. At the same time, it is never too late or too early to take on to smoothies. Smoothies and detox water drinks offer numerous health benefits, and with the right ingredients, they taste great too. According to recent findings, at least 30 grams of fiber is needed each day to keep the detoxification mechanism of the body working smoothly, and most of it needs to come from fruits and veggies. Here are some detox concoctions you can whip up at home to improve heart and general health!
1. Apple, Beetroot and Carrot Detox Drink – This blend works like magic as it is packed with nutrients to keep the heart healthy. As the body is detoxified, blood pressure levels are also kept in check. Apart from that, the high content of carotenoids in the drink also helps in lowering cholesterol levels.
2. Apple Cider Vinegar and Lemon Juice Detox Drink – Mix some ACV and lemon juice in a glass of water. Throw in some cinnamon powder and honey to add to the taste and also the nutritional value. This drink will keep your blood glucose and blood pressure levels down, aid in digestion and promote weight loss!
3. Green Tea detox drink – This is an oldie but a goodie. You can put other ingredients like mint leaves, lemon juice or ginger water in it but green tea is in itself a fairly powerful weapon to promote detoxification and overall heart health. It will help in keeping cholesterol levels down and fighting oxidants that lead to heart diseases!
4. Ginger, garlic and lemon detox drink – Boil ginger and garlic and strain. Squeeze the juice of one full lemon into it. This is strong detox drink to get rid of bad cholesterol and also flush out all toxins from the arteries.
5. Berry smoothie – Blend frozen berries, low-fat yogurt, ripe banana, with some orange juice and honey and what you get is a smoothie that is definitely good news for the heart. The high antioxidant content in berries would suffice to keep toxins away from your heart. Such smoothies are great to feel fuller for a long time and avoid junk food that is responsible for bringing the maximum amount of cholesterol in the body.
6. Green Juice - Choose from a variety of green vegetables that are rich in immune-boosting antioxidants and minerals for your detox drink recipe. You can make a concoction of spinach, celery, mint leaves, cabbage, bitter gourd, top it off with a squeeze of half a lemon. Cleanse out your body with this powerful drink!
Physical detoxification of the heart is only one half. The remaining half is the mental detoxification that will eliminate all toxins from the heart fully. It's time to let go of all your fears, take things as they come and just breathe. Maximise this impact and take it to another level by working out for at least 30 minutes each day. As you feel lighter and better, and start a diet that includes detox drinks on a regular basis – that is when the real detoxification starts!