This week is dedicated to mothers everywhere. Happy Mother's Day to all beautiful mums around the globe. Let us talk about your loving heart today, a heart that only knows to care for selflessly. But are you taking care of your own heart? We hope you are.
Now, for the little fist-sized machine that out heart is, it is also the most important and most complicated organ of the body. It does wonders in only a matter of seconds, and then repeats the cycle over and over again. It is because this organ of our body is so little and hardworking, that we need to put extra effort in being careful about things that affect it.
Coronary heart disease or CHD as it is commonly called may have different signs and symptoms in men and women. Some women having CHD may show no signs. It is called silent CHD. This may not be diagnosed until a woman shows evident symptoms of a heart attack, heart failure, arrhythmia (irregular heartbeat), or broken heart syndrome (BHS).
Some other women suffer from angina which is a chest pain or discomfort that occurs when heart muscles don't get enough oxygen-rich blood. It's a sharp, burning chest pain accompanied with pain in the neck, jaw, throat, abdomen, and/or back. It often occurs during routine daily activities like shopping or cooking, rather than while exercising. Mental stress also is more likely to trigger angina pain in women more than in men.
Let's talk a little about Signs and Symptoms of Coronary Heart Disease Complications
Heart Attack
The most common heart attack symptom is chest pain or discomfort. However, only half of women who have heart attacks have chest pain. Women are more likely than men to report back or neck pain, indigestion, heartburn, nausea, vomiting, extreme fatigue, or problems breathing. Some may also feel light-headed and dizzy.
Heart Failure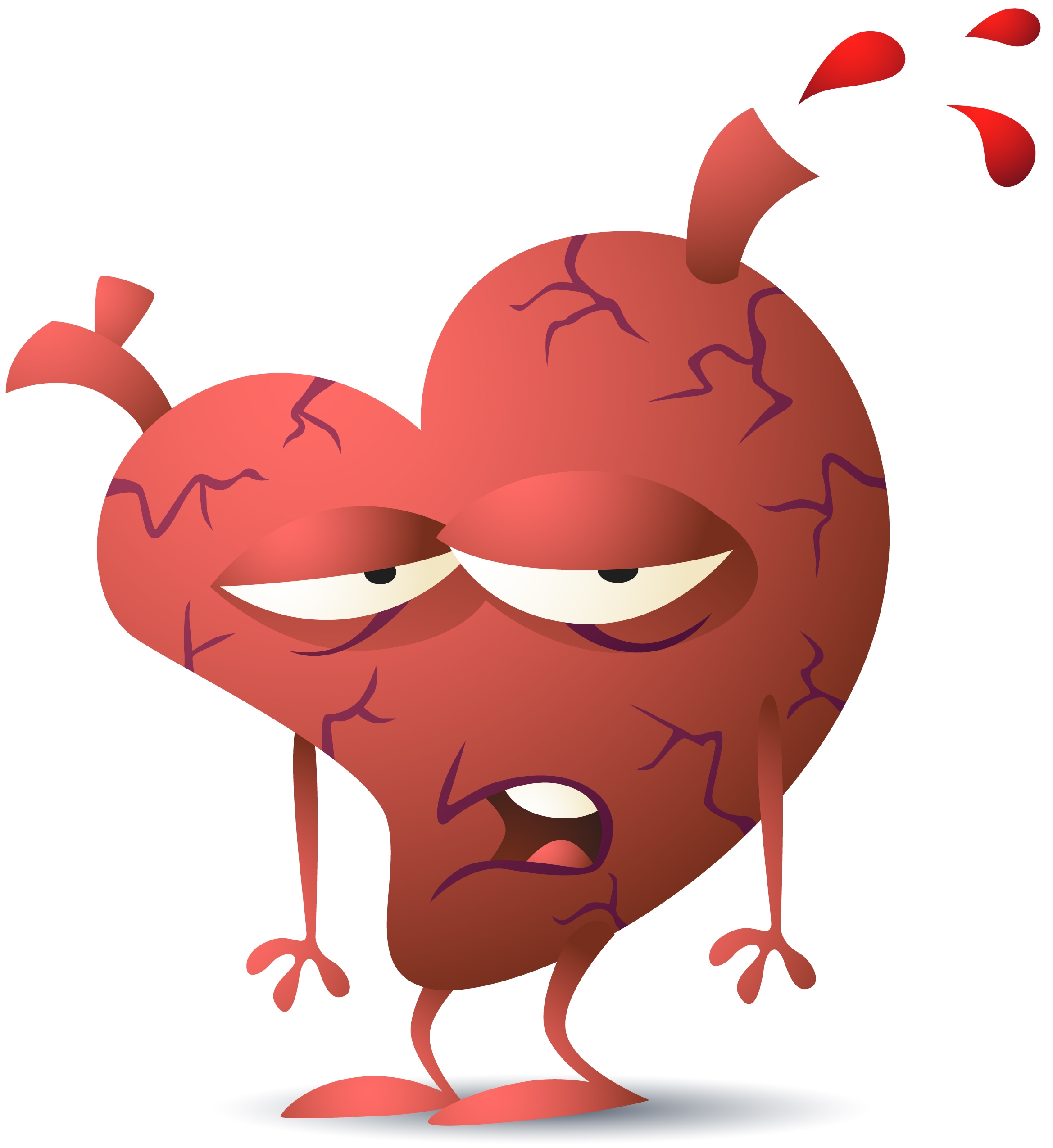 In case of a heart failure, the heart loses the ability to pump enough blood to cope with the demands of the body's everyday activities. It causes shortness of breath and fatigue that tends to increase with physical exertion. It can also cause swelling in the feet, ankles, legs, abdomen, and veins in the neck.
Arrhythmia
An arrhythmia is a problem relating to the rate or rhythm of the heartbeat. During an arrhythmia, the heart can beat too fast, too slow, or with an irregular rhythm. It feels like a fluttering or thumping or skipping of beats in the chest. These feelings are called palpitations. Some arrhythmias can cause your heart to suddenly stop beating. This condition is called sudden cardiac arrest (SCA). SCA causes loss of consciousness and even death if it's not treated right away.
Broken Heart Syndrome (BHS)
Broken Heart Syndrome is usually a chest pain and shortness of breath. In this disorder, these symptoms tend to occur suddenly even in people with no history of heart disease. Arrhythmias may also occur. BHS may also suddenly occur during and/or after a period of extreme emotional or physical stress.
Don't get worked up, dear readers. We are here to inform you about your heart's maintenance. Keep reading and keep fit. Next week, well talk about ways to keep heart diseases away. Until then, take good care. Cheers!