We are not just a service
We are your best bet for good health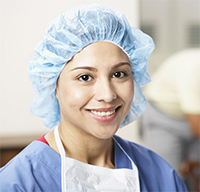 About Us
At Vikram Hospital, we share the common dream of giving you the compassionate healthcare that you deserve. Our specialized services have been designed to deliver the care that is best suited to your needs. Today, we are a leading quaternary health care provider, with Cardiac Sciences, Neuro Sciences, Bariatric & Metabolic Surgery, Nephrology & Urology and Oncology as our primary specialities.
We believe in making your concerns ours. Our 24 hour human, medical, and infrastructural services ensure your constant comfort and quick recovery.
We make sure that from the minute you walk in through our doors; you are not just treated but cared for. With more than 700 allied health staff and more than 70 specialized doctors, we offer you a shoulder to lean on and an ear to talk to.
We build care around lives, allowing for natural healing at every step. A good example of this is our first of its kind glass pathway in the critical care ICU that lets families be with their loved ones around the clock to be sure that they are receiving the best care.
Success for us is the smile on our patients' faces as they leave our hospital.
Why Choose Us?
Reliability
We are a trusted healthcare system that assures performance, care and compassion, safety, and the earliest possible recovery. We are reliable to deliver the best performance.
Expertise
We have the required expertise, and first-class resources capable of achieving the very highest standards of healthcare.
Experience
We employ highly qualified doctors and staff, each possessing considerable expertise and experience in a wide range of disciplines. Most of our consultants and surgeons are veterans in their respective fields.
The 5T's
We consider Team, Talent, Technique, Technology and Treatment as the elements, which, when unified, enables us in achieving high performance and patient satisfaction.
We are committed to a policy of updating and training our staff in order to provide the very best standard of service for our patients.
PLEDGE
We are not just a hospital. We are healers first.
For, it takes more than health care to save lives.
It takes compassion. Concern. And kindness.
It means treating patients (and their loved ones) with love and care.
It means believing in something that is far more important than a job.
Which we"ll accomplish by continuing to be the best at what we do.
We will respect the patients and address their fears.
We will provide the possibilities that the best talent can provide.
We will explain and share the knowledge we have in an honest and transparent manner.
We will work unitedly as a team around the patient.
We will develop our skills and upgrade our technology constantly.
We are Vikram Hospital and we are compassionate healers.
Mission:
To provide high-quality patient-centric healthcare leading to optimal outcomes and increased patient satisfaction, while pursuing value creation for all.
Vision:
To deliver unmatched value to our patients with excellent and ethical medical outcomes. To provide innovative solutions and the same quality of care that we would expect for ourselves and our families.
Management Team
Board of Directors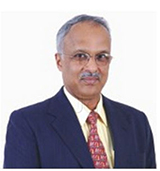 Dr. Ranganath Nayak
Medical Director
Dr. P Ranganath Nayak is a Senior Consultant Cardiologist. He has been practicing Interventional Cardiology in Bangalore for over 25 years.
During his illustrious academic career, he completed MBBS from the prestigious St John's Medical College, Bangalore. He went on to complete his MD (Medicine) training from Command Hospital, Bangalore and trained in Cardiology at Christian Medical College, Vellore. After completing DM (Cardiology), he was awarded the Hargobind Khorana Overseas training fellowship in 1991 for advanced training in Interventional Cardiology in Australia and France.
Since his return to India, he has been associated with St John's Medical College Hospital, Mallya Hospital, Wockhardt Hospital, and Fortis Hospital. He has led the Heart Team at Vikram Hospital since its inception.
Dr. Nayak's wide clinical knowledge and experience coupled with his consummate interventional skills enable him to deliver cutting – edge solutions to a wide range of cardiovascular diseases. He has presented innumerable academic papers at national and international conferences, and is regularly invited as a faculty at these meetings. He has been an office – bearer of several professional bodies and organized several academic conferences.
His affable nature and easy approachability coupled with astute decision – making endear him to his professional colleagues and patients alike.
Dr. Somesh Mittal
Managing Director (MD),
Chief Executive Officer (CEO)
With a career spanning over 20 years, Dr Mittal has been associated with some of the most well-known names in Healthcare in clinical and managerial roles. In his previous assignment, he was the Zonal Director at Fortis Escorts Heart Institute and was responsible for 4 Hospitals in the NCR region, 2 hospitals in Bangladesh and 1 in the UAE. Along with this, Dr Mittal was responsible for 10 heart command centres all over India. From 2011-2014, Dr Mittal served as the Program Director at Fortis Memorial Research Institute. He played a key role in conceptualization, inception, commissioning and running the hospital.Dr Mittal completed his M.B.B.S. from Bangalore Medical College, Bangalore, M.S. (General Surgery) from MAHE, Manipal, PG Diploma in Hospital Management (National Institute of Health & Family Welfare, New Delhi) and MBA in Hospital Management ( Faculty of Management Studies, Delhi). He is also a national level boxer and has represented Karnataka.
Mrs. Renuka Ramnath
Chairperson & Director
Mrs. Renuka has spent over two and half decades in the Indian financial sector across private equity, investment banking and structured finance. She founded Multiples in 2009. As one of the early private equity investors in India, she played a pivotal role in shaping the market both in terms of leading pioneering investments such as buy-outs as well as opening new pockets of capital for investment in Indian private equity. In her last role as the MD & CEO of ICICI Venture for close to a decade, she has contributed in many ways to the evolution of that firm to one of the largest private equity funds in India.

Mr. Rajasekhara Reddy
Director
Mr. Rajasekhara Reddy has over 35 years of experience in the Banking sector with 28 years in front-line assignments, a challenge by design & preferred by personal choice. He has varied exposure in Rural and Small & Medium Enterprises Lending, NRI business, Foreign Exchange and Cross-country products. He is a strong man-manager and team builder with a firm belief that the leader should be a role model and his actions should always be transparent, consistent and predictable. He was the Chairman & Managing Director of Andhra Bank from August 2008-August 2010. From May 2006 to July 2008 he acted as the Executive Director of Union Bank of India. He also held the position of Chief Executive, Bank of India, New York, from February 2002-July 2005 and Senior General Manager, Bank of India, from August 2005-April 2006. Mr. Rajasekhara Reddy always has a consistent focus on building up competencies across the organizations and revitalizing the entire rank and file to make it fit enough to meet emerging challenges.

Mr. Sudhir Variyar
Director
Sudhir has worked in the Indian financial services sector including private equity for over 17 years. He has had diverse experience across investment banking, structured finance, corporate finance and credit rating. Sudhir joined Renuka at the inception of Multiples in 2009. Prior to joining Multiples, Sudhir was a Senior Director at ICICI Venture. In this capacity, Sudhir led investments and was part of the Investment Committee at ICICI Venture. He has a strong investment track record and has led the deal cycle of origination, evaluation, investment, monitoring and exits. He has deep industry knowledge across a wide range of sectors including financial services, telecom, energy, infrastructure, metals and mining.
Mr. Javali Sudhir Pai
Director
Mr. Sudhir Pai is a Chartered Accountant with more than 2 decades of experience spanning Pharmaceutical, Biosciences and Healthcare industry. He has been an entrepreneur himself and awarded 'Entrepreneur of the year' by a leading Biotech magazine in 2005 and honoured 'Pioneer of the Biosciences Industry' jointly by UK Trade & Investment and Biospectrum magazine in 2012 for his outstanding contribution to Biosciences sector.
Investor Relations
Contact Details:
Compliance Officer
Regd. Office: # 71/1, Millers Road, Opp. St. Anne's College,Bengaluru- 560052,Karnataka
Tel. +91- 80-7104-7104
Fax: +91-80-7100 4598
Email:investor.relations@vikramhospital.com
Debenture Trustee
Milestone Trusteeship Services Private Limited (CIN: U93000MH2008PTC182660) Regd off: 602 Hallmark Business Plaza, Sant Dnyaneshwar Marg, Opp. Guru Nanak Hospital Bandra (East), Mumbai 400051, India
Tel.: +91 22 6716 7000
Fax:+91 22 6716 7077
Website :www.milestonetrustee.in