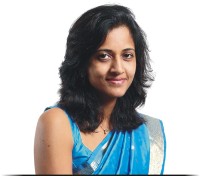 Dr. Tulip, 
MS, FMIS, FMIBS
Consultant Laparoscopic, Bariatric and Metabolic (Diabetes) Surgeon

Dr. Tulip is a well known dynamic Laparoscopic and Bariatric Surgeon who has completed her Master's in General Surgery in the year 1996. In her pursuit of laparoscopy she completed her Fellowship in Minimally Invasive Surgery in the year 2005. Dr. Tulip started Bariatric Surgery in early 2006 and further went to the United States to replenish her skills in Bariatric surgery in the University of Minnesotta. She obtained her Fellowship in Bariatric Surgery at the University. She has been invited to several National and International Conferences in Bariatric and Metabolic Surgery as a Faculty to demonstrate live surgeries.

Both Dr. M. Ramesh and Dr. Tulip have been running Training Courses in Bariatric Surgery for Senior Laparoscopic Surgeons across Asia. They have also started a Fellowship Course in Bariatric and Metabolic Surgery which is the only such course recognized by a University, in India.